Get to know the speakers who will be presenting at this year's HybridCSI:
Connect, Strengthen, Innovate event and see what there is to look forward to!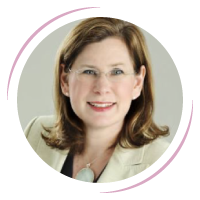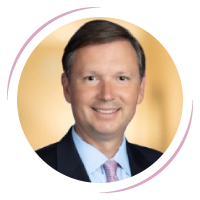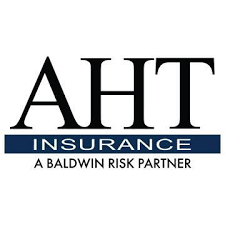 Leading innovation through change has been the hallmark of Rebecca Achurch's 20-year + career. Rebecca has been at the cross-section of technological advancement and the remote work revolution, both of which led her to found Achurch Consulting, a company that assists organizations in both technology implementation and the transition to hybrid or full-time remote offices.
As the world increasingly adopts new tech and virtual environments, Rebecca has been uniquely positioned through her decades of remote work and new technology adoption to see her clients through change by leaning into innovation. You can frequently hear her say, "It's time to change the way we manage, change the way we work." Her success as a remote professional has given her the expertise to develop and implement best practices as well as help clients recruit and retain talent through cutting-edge policies.
Rebecca regularly shares subject matter expertise to help advance the careers of other entrepreneurs. As co-founder of the Association Women Technology Champions, Rebecca's goal is to empower members through education and connection by providing knowledge and support that advance women in technology. She is also leading from the front as a Strength Finders Coach, by identifying and focusing on existing team strengths. Rebecca works with leaders and team managers on collaborative work strategies needed to excel in the performance-based culture required of remote workforce teams.
A sought-after thought leader, you can find Rebecca delivering keynote speeches on topics including team building, digital transformation, and project management. She has also been featured as a source in the Boston Globe, Association Now, and other industry publications.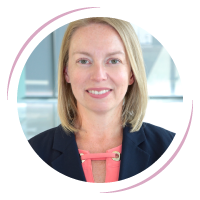 As an experienced attorney and operations leader, Rae Ann caters her law practice to help associations, non-profits, small businesses and entrepreneurs balance their business needs with legal requirements. With 20 years of experience in employment law, contracts, corporate governance, human resources, risk management and corporate ethics, Rae Ann is Achurch Consulting's legal advisor helping organizations create meaningful solutions.
As an association executive, COO and General Counsel for 14 years with the Manufacturers Alliance for Productivity and Innovation (MAPI), Rae Ann built a track record as a trusted legal counselor to businesses, non-profits, CEOs and Boards. She has managed daily operations for a $10-million organization, including HR, IT, Finance, Events and Office Administration, while simultaneously handling all legal matters.
Prior to MAPI, Rae Ann led a government contracting practice for a boutique consulting firm where she helped clients win over $3 billion in federal healthcare contracts in a two-year span. As a Program Manager with the American Public Human Services Association (APHSA), she advised state Health and Human Services agencies on federal regulations and HIPAA implementation. Early in her career, Rae Ann also served as a Legislative Aide to U.S. Senator Chuck Robb, focusing on health, education and national security policy.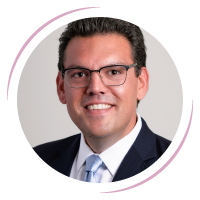 Dan Shapiro specializes in providing comprehensive real estate services by utilizing a proven strategic planning method that includes analyzing leases, providing sound market advice and managing negotiations of innovative lease alternatives for each of his clients. By providing strategic real estate planning and comprehensive market coverage for occupiers far in advance of their lease expiration dates, Dan has a proven track record of facilitating the best possible lease terms under current market conditions for occupiers, achieving significant bottom-line savings for each project. He is a co-founder of Cresa's Government Contractor Practice Group.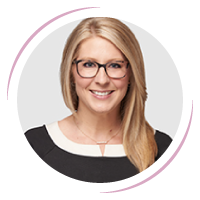 Christie Minch has over 15 years of experience in workplace strategy and project management. She works closely with her clients to develop individually tailored strategies, helping to navigate remote work policies, new workplace norms and how to best utilize office space to support their workforce (be it in the office, hybrid or remote). Her workplace strategy process is based on executive and employee feedback surveys, qualitative data analysis and visioning sessions; focus group interviews, scenario planning and budgeting to assist in building a strategic plan for a successful future.
Derek Symer is Partner, Business Development Leader, Vice President at AHT Insurance. Derek brings two decades of experience and a unique understanding of insurance and risk management to his clients. His passion for this sector drives his continued knowledge sharing and gives him valuable insight into the multitude of risks facing organizations today — ranging from management and professional liability to international risks. Derek is also a frequent speaker on issues relating to cyber liability and insurance.
Outside of AHT, Derek has served on the Finance Administration Roundtable Board of Directors and as president of the Dartmouth Club of Washington, D.C., which earned the Dartmouth "Club of the Year" Award under his leadership. He has also been honored as the Dartmouth Club "President of the Year" and has served on the Dartmouth Alumni Council.

Emily Short consults on cyber risk management and insurance solutions across a variety of industries, with a particular focus on technology, venture capital and private equity risks. She previously worked as a cyber and technology insurance broker at one of the largest international brokers. Prior to that, she practiced law, focusing on professional liability insurance defense. In addition to her Juris Doctor, Emily completed the Certified Information Privacy Professional (CIPP/US) designation, Cyber COPE designation from Carnegie Mellon and the Registered Professional Liability Underwriter (RPLU) designation. She is licensed to practice law in Kansas and Missouri.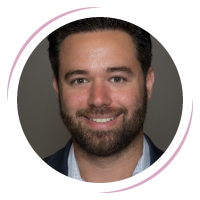 Erik Haas is Vice President of Business Development at designDATA. He is responsible for leading new business development, establishing partnerships and managing key marketing initiatives. Erik and his team are focused on helping organizations choose the right professional IT solution that aligns with strategy, delivers promised outcomes and reliably supports their critical missions.
Prior to joining designDATA, Erik cofounded sb LiftOff, a middle market mergers and acquisitions firm dedicated to helping owners grow business value and transition ownership. Erik previously spent seven years at AREVA, a multinational energy company. He served as manager of the business incubator, shaping the company's new product development efforts to deliver the greatest positive impact for clients. The incubator drove $240 million in new revenue during his tenure. He then led business development for the company's cybersecurity division focused on protecting critical infrastructure. The business grew from $400,000 to $10.5 million in under two years with his sales leadership.
Erik earned his degree in Finance and Investments from Baruch College at the City University of New York. He is a graduate of Leadership Fairfax, Past President of the Rotary Club of Herndon and participates in a broad range of community service initiatives.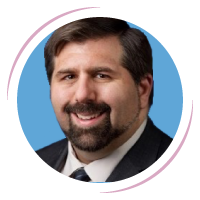 Jonathan Roy is the Director of Security and Compliance and has been providing IT and cybersecurity services with designDATA since 2004. In his roles, he has provided senior engineering and project management services for hundreds of projects and has overseen all systems administration functions, spanning dozens of system administrators for over 100 corporate networks. He has extensive experience in information technology best practices, the ITIL framework for running IT operations and how to secure IT environments.
Jonathan now focuses exclusively on cybersecurity, data privacy and related regulatory compliances for designDATA customers. He works regularly with business leaders on risk mitigation and avoidance, cybersecurity consulting, incident response and recovery, incident preparedness and compliance audits. He has extensive experience navigating NIST, PCI, HIPAA, GDPR, CCPA and is enrolled in the first wave of accreditation for the up-and-coming CMMC compliance. At designDATA, Jonathan leads the cybersecurity mission of his organization: protecting small- and medium-sized organizations from cybercrime.